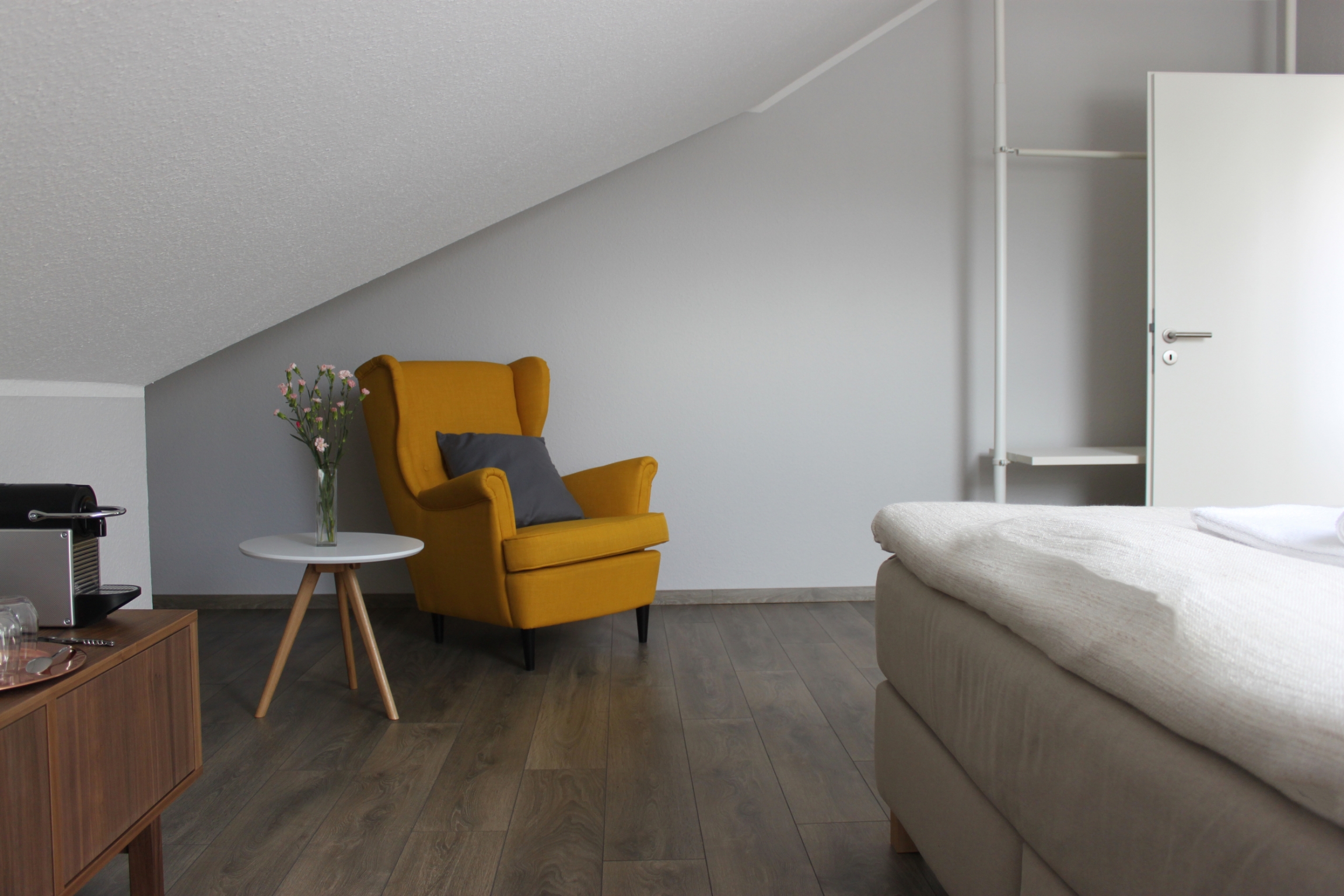 OVERVIEW
Welcome to Racer's Retreat. Our mission is your perfect Nürburgring experience. Providing an option to stay adds a large part to that. Located in the heart of Nürburg and a stone's throw away from the track, we feature a small guest house open to our Nürburging experience guests as well as the gernal public.
HIGHLIGHTS
Multiple room options from traditional hotel rooms to suites

King-size bed in every room

Our Premier Suites and the Superior Suite have a small kitchenette with a fridge, a stove, a dishwasher, dishes and cutlery

Suites feature a living room with a dining area and a lounge couch (which can be used as a bed for two more people)

Flat floor showers, towels, a hairdryer, shampoo, soap and lotion from 'Stop water while using me'

A complementary minibar with local beer and snacks

Private bar at the top floor with a view on the track

Entrance to the track is only 1 minute away

Breakfast at our partner Hotel Tiergarten
Reservations
As of the Season 2019, RACER'S RETREAT is only bookable on a private and individual basis.